Home
CALLED TO RESCUE PARTNERS WITH COLUMBIA CREDIT UNION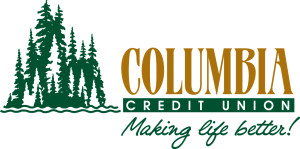 Called To Rescue is proud to announce its partnership with Columbia Credit Union.  Clark County's finest banking institution has been supporting community events and causes since 1952. Known for their friendly staff,  competitive rates and environmentally minded services, Columbia Credit was voted Best Service Provider for the past four years  (2009, 2010, 2011, 2012). In 2010, Columbia was also named "Best Overall Customer Service" in Clark County.  Called To Rescue is proud to have Columbia Credit Union as a community supporter to fight child human trafficking and abuse issues in the Pacific Northwest.
ANNUAL FUNDRAISING DINNER SCHEDULED
Called To Rescue is having our yearly fundraising dinner on May 18th, 2013, from 6p-9p at the Downtown Hilton in Vancouver Washington.  Actor, Producer, and writer, Miguel A. Nunez, Jr. will be hosting this years event.  We will be conducting a live and silent auction and proceeds go directly to the services that provide for rescuing children, educating parents about the dangers of human trafficking, making child's I.D. kits available to the public, and after care support to victims and survivors.
If you want to get involved and donate an item for our silent and live auctions, please contact Steve Johnson at 360.281.7632 or email him at Steve.calledtorescue@gmail.com  for more information.
Register today and save your seat!
LOCAL CHURCHES ARE SPONSORING A GOLF TOURNAMENT AND RAFFLE TO RAISE FUNDS FOR CALLED TO RESCUE
Golf Invitational Sponsored by the Clark County Sheriff's Office, BYU Alumni Association,  Crossroads Community Church, Holy Redeemer Catholic Church, Seventh-day Adventist Church, LDS Churches, and The Mission International.
Thursday, May 30th, 2013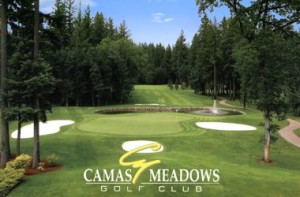 Camas Meadows Golf Club
4105 NW Camas Meadows Dr, Camas, Washington
Time:  Registration at 12p – Shotgun start at 1p
Dinner and Award Ceremony to follow
Cost – Team of Four $400
               Individual $125
Includes round of 18 holes, dinner, and the opportunity to win prizes
CALLED TO RESCUE PARTNERS WITH BIDS THAT GIVE.COM
BTG Charities support programs that provide for children who have been denied their basic rights to the things every child is entitled to: Food, Water, Shelter, Family, & Personal Safety.  They impact the lives of vulnerable children through educational, feeding, clothing, and shelter programs that let them know they are not forgotten.
Once their basic needs are met, BTG work to establish and support programs that will help these children with an opportunity to grow into productive, caring members of their society.
Through projects like sustainable farming, small business development, and access to an education, it is our dream that these children would grow self-sufficient and realize their own dreams. BTG will help CTR build and support Safe Homes in the Philappines. Called To Rescue encourages our supporters to go to Bidsthatgive.com to participate in their awesome program.